A   R   C   H   I   T   E   C   T   U   R   E       |       I   N   T   E   R   I   O   R   S       |       P   L   A   N   N   I   N   G       |       P   R   O   G   R   A   M   M   I   N   G   
Brewster & Crocker Architects, P.C. | BCA –  is a client-focused firm that serves both the public and private sector. We are able to serve our clients' broad range of needs from our analysis and planning to our comprehensive programming and design of facilities. History and growth of the Company Founded in 1992 by Donnie Brewster as Brewster and Associates Architects, Jeff Crocker joined in 1994 and the two formed Brewster and Crocker Architects.  In the beginning the firm started out performing both commercial and residential projects, but by the mid-1990s, the company's commercial projects became the primary focus, and the company phased into an exclusively commercial design firm. Today, BCA maintains a staff of talented professionals and has designed over 700 projects throughout the United States, with projects spanning from coast to coast.
Free Chapel, Orange County, CA – Campus Renovations
Free Chapel, Spartanburg, SC – New Campus
Georgia Highlands Healthcare, Cumming, GA
University of Georgia – Iron Horse Farm Headquarters Building
University of Georgia – Georgia Center – On-going renovations
Christ Community Church – Cumming, GA
Free Chapel, Gainesville,GA – Expansion
Hanover Wesleyan Church, Hanover, PA – New Campus
Bath & Body Works | White Barn – Multiple US Locations
First Baptist Church, Hazlehurst, GA – New Worship Center
Morningside Baptist Church – Tallahassee, FL
Tennessee Valley FCU | TVA Corporate Offices – Chattanooga, TN
Hawaiian TEL FCU – Kahului, HI
Navy FCU – Oak Harbor, WA
There are no events currently on the schedule.
Donnie Brewster, AIA, NCARB – Principal
Jeff Crocker, AIA, NCARB – Principal
Cortney Orme, ASID – Director of Interiors
Our portfolio consist of many project types… Over the history of our company we have completed over 700 successful projects across the United States.  Our diverse portfolio includes:
Worship / Church facilities

Healthcare

Sports

Assembly/Arts

Education

Commercial

Interiors
Architecture

Interiors

Planning

Programming

Project Management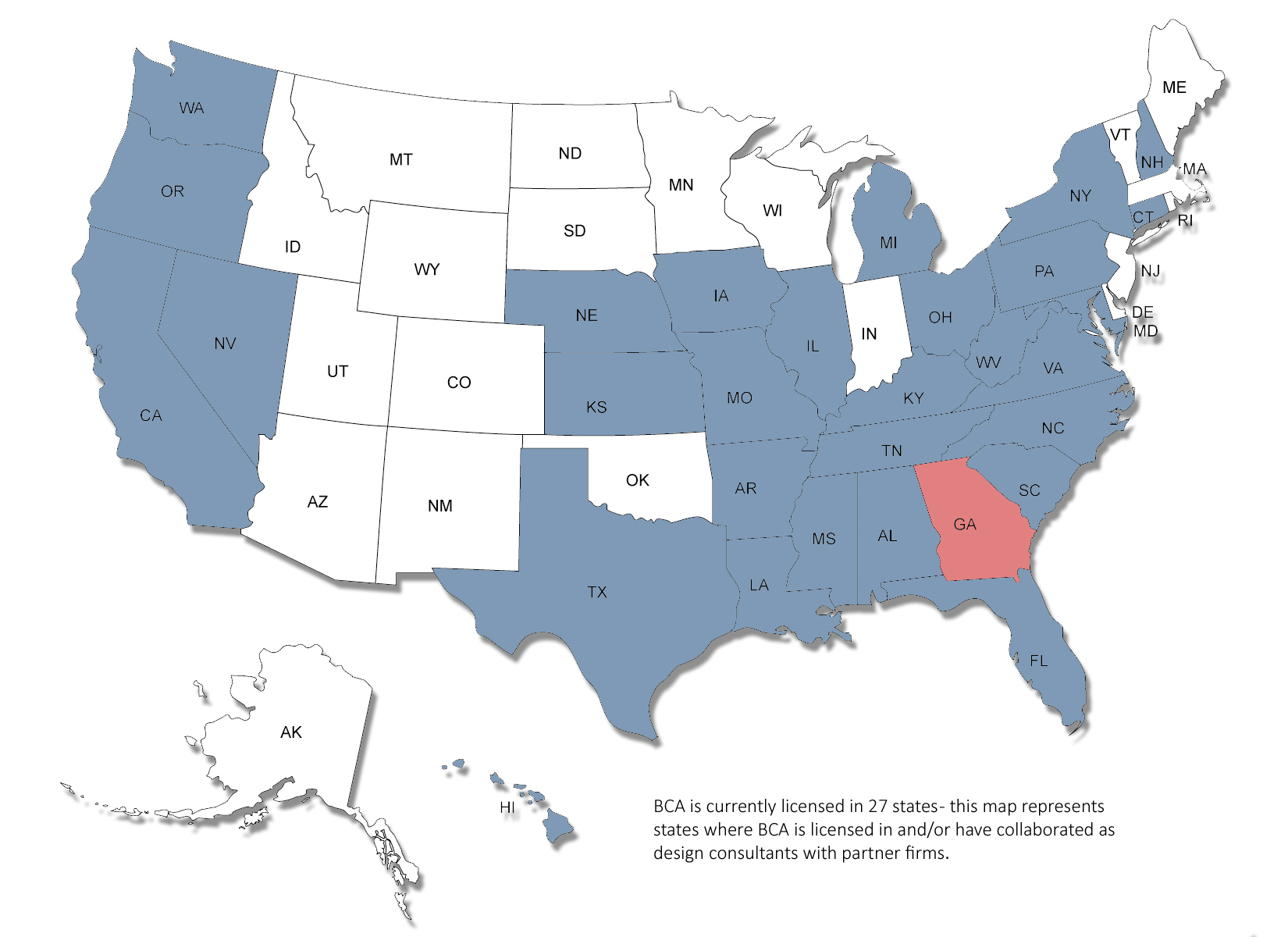 BCA is currently licensed in 27 states – the project map above represents states where BCA is either licensed and/or have collaborated as design consultants with partner firms.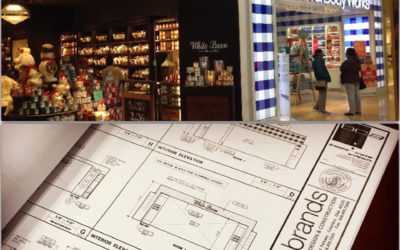 BCA is excited to announce our partnership with Lbrands/Core stores, expanding our retail studio and providing architectural services for a variety of retail stores across the US which include Bath & Body Works/White Barn, Victoria's Secret, Pink, La Senza, and...
read more